Girls, just wanna, they wanna have fun…
I love these lyrics so much that I couldn't help it but move my head to the rhythm. (I can't really move something else though..)
However, I din't think that I would have to move myself from the Girls! list so soon. I officially can't consider myself as a « Girl who just wanna have fun » anymore. The reason: too tired and in agony.
I am not saying that I don't see myself having fun anytime soon but I might have changed my definition of having fun and I'm a hundred percent certain that wearing tight clothes, getting my hair dressed and putting on high heels to party all night is not exactly what I'm expecting now; and last week, it happened to be exactly what a friend who is going through some hard times herself, needed. I invited her to spend the weekend at our place which is more than two hundred miles from where she lives, so we could spend some quality time together and mainly « talk » to be honest cause the timing was't exactly right. She decided to come the week end I was having a bad flare (again) and having decided not to let my condition dictate the way I live and interact with others, I simply responded with a « Yaaay, can't wait to have you here. We're going to have so much fun! »
No need to tell you that I didn't actually scream of happiness but more of terror. In the middle of a flare strike, I needed to clean the house, prepare the guest room, cook a few meals and prepare myself for a fun and long weekend. I did a pretty good job in dealing with my to-do list which made me feel quite proud of myself until I realized that the weekend had not even started and that my guest was just about to arrive; consequence: « Whyyyy did I ask her to come? WHY??? »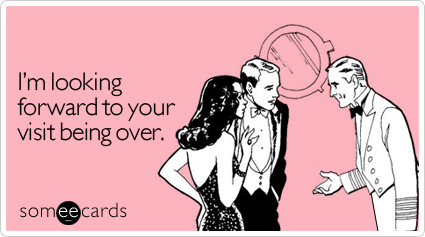 A nervous break down that made me question myself about my ability to keep living around humans, a crumpled mood, painful joints, migraine, highly-sensitive nerves and sciatica pain. About sciatica, I tried my best to make the pain go away but failing to do so, I just tried my best to act normally and – wore tight clothes, got my hair dressed, put high heels – to not disappoint my friend who was visibly planning to go out.
Sunday morning when she left, I took a 5 hours nap (yes, it is a nap) and woke up feeling sick as hell. I caught a bad flu that evolved to sinusitis and pharyngitis… At that exact moment I heard the music resounding in my head « Girls! Just wanna have fun, girls! they wanna have fun ».
Did I mention the frustration and disappointment with not being a fun girl anymore? What can I do about that? the harder I try, the harder it becomes and the more I try to get used to it, the more people are making sure I am noticing it and I am not sure that after repeated No's and I can'ts, any one of them is ever calling me.
P.S: Oh and Happy New Year everyone. Hope you spent a wonderful holiday and a great new year's eve. Mine was hot, spicy and magical*
*I ate asian food, got under a fluffy warm blanket and slept like a angel in front of a movie 🙂
K.